Avenue 3 Real Estate
125 Cambridge Park Drive
Suite 301
Cambridge, MA 02140
Email Phone: 857.209.5037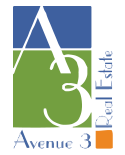 About David
Bio:
David has been a licensed Realtor for over six years and is active in both residential and commercial real estate sectors.
David serves the Lexington, Cambridge, Belmont, Waltham, Watertown, Newton communities and Boston's west and northern suburbs. Kaloupek is a former member of the Board of Directors to the Greater Boston Association of Realtors (GBAR). He is a GBAR Regional Director, to the Massachusetts Association of Realtors ( MAR), a member and former Chairman of GBAR's Business Development Committee, and a member of the GBAR Technology Committee. Kaloupek has been a member of the MAR Business Development Committee and MAR Government Affairs Committee.
David is a trustee of the Waltham (MA) Affordable Housing Trust, an entity established to purchase and convert public schools to senior housing. He is a past-Treasurer and Board member of the Fernald League. David is an active public policy and fund-raising volunteer with MA Chapter of the Alzheimer's' Association.

Prior to establishing his real estate practice, David enjoyed an accomplished career in the healthcare management industry.
David was an Alfred P. Sloan Fellow at Massachusetts Institute of Technology. He earned a SM (master's degree) in management from MIT's Sloan School of Management; a MSW in planning and community organization from Boston College; and a BA in economics and accounting from Coe College in Cedar Rapids, IA.
Kaloupek's civic experience include: Vice Chairman and Board member to the New Jersey State Cancer Research Commission and founding Board member to Fair Share Housing Development, Inc., a multi-site affordable housing corporation. David is a volunteer with the Coalition of Families for Retarded Citizens (COFAR), MA Alzheimer's' Association, Fernald League and Trapelo Road Neighborhood Association. David is active with the Chamber of Commerce, MIT Club of Boston, and life science & telemedicine professional associations. Mr. Kaloupek has two daughters. He and his wife reside in Waltham, MA.
David's Listings
Waltham MA

List Price $3,600
MLS Number 72128009
View Details


Waltham MA

List Price $619,900
MLS Number 72105066
View Details