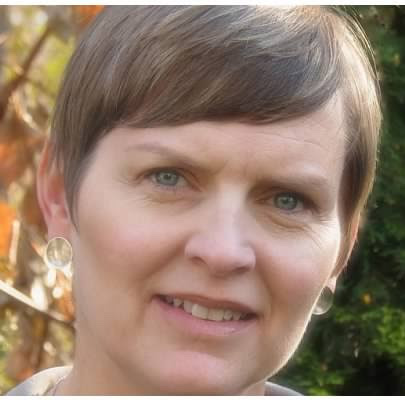 Avenue 3 Real Estate
125 Cambridge Park Drive
Suite 301
Cambridge, MA 02140
Email Phone: 857.209.5037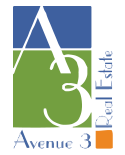 About Jeanette
My work in real estate began some years ago with an agency/mortgage broker in the Metro-west area. Since that time, I have worked with various companies in human resources and customer service roles. Prior to joining Avenue 3 Real Estate, I worked with Gibson Sotheby's International Real Estate, as well as developing and operating a professional organization business. My experience, in addition to my personal real estate investments, has enabled me to understand the various needs of individual clients with patience and attention to detail. Born and raised in Massachusetts, I have lived in Arlington for many years, where I have raised my family and been an involved member of the community. As a Realtor, I am affiliated with the National Association of Realtors, Massachusetts Association of Realtors and the Greater Boston Real Estate Board.
Jeanette's Clients Are Talking
Jeanette assisted me in selling my home in East Arlington after 25 years as a home owner. Not only was she extremely professional and knowledgeable, she also did a masterful job staging the house so that it would be attractive to potential buyers. With Jeanette's guidance and knowledge of the real estate market, my house sold after the first open house. Jeanette's thoughtful, supportive and caring manner throughout the experience was very much appreciated by myself and my family. I highly recommend Jeanette if you are selling or buying a home. She is simply the best. Heather Whittington - seller, single-family home in E. Arlington
We had a wonderful experience working with Jeanette to find a new home. She listened to our needs and was thoughtful of our time as a busy family with young kids. She has a very knowledgeable and confident, candid approach. Jeanette's excellent knowledge of the marketplace and home improvement/construction proved to be helpful in our negotiations and home inspection. If there was ever a question that she couldn't answer, she was resourceful in finding an answer for us. We would highly recommend working with Jeanette and have recommended her more than once to friends and neighbors! Heather and Jeremy Breslau - purchased single-family in Arlington
At the beginning of our home search, we were a bit skeptical about working with an agent, but Jeanette was enthusiastically referred to us by a good friend, and I'm so glad we decided to work with her. She made a huge effort to learn our preferences and style, but always maintained her calm, low-pressure demeanor despite the sometimes frantic pace of the market.

We were impressed with how easy-going she was, even after spending countless weekends with us from March to September. We were worried that we'd end up with an agent who wanted to make a quick sale, but that was never the case with Jeanette. It really felt like we were just hanging out and listening to her advice as we looked at places.

One of the things I appreciated most about working with her was the email communication. We received a daily email containing the newest listings and we'd chat with Jeanette over the course of the week to sift out the most promising properties. If a place looked very promising, she'd often go to an agents-only showing on Thursday. Then she'd prepare a list of comparable properties that had recently sold, so we'd have some market information to use when preparing our offer.

Even though the market was crazy during our search, we felt like we were making strong, reasonable offers. I'm sure other agents were pushing their clients to bid high on hot properties, but Jeanette would always encourage us to take our time and make an offer in line with how we valued the property. Our home search was ultimately successful, and we have Jeanette to thank for that! Carrie and Rich Garfield - purchased condo in Belmont
Jeanette is very attentive to our rental needs, and is extremely kind and personable. I would highly recommend her to anyone, and it has been a real pleasure working with her.
Guillaume Poirier - rental client Arlington
"My family and I began to search for our first home during the fall of 2015. We stumbled across a condo for sale in our town and impulsively called the realtor for that property, which happened to be Jeanette Cummings. Jeanette not only responded immediately to our inquiry, she met us that afternoon and took us through the steps to begin our search as first-time home buyers. My husband and I felt instantly at ease and fully informed by Jeanette's obvious experience and her patient approach to showing homes that were of interest to us. Jeanette also ensured that our 9 year old son had the opportunity to share his perspective on each property, which bolstered his confidence greatly.
Throughout the journey of viewing homes and communities, researching public schools, redefining priorities, filling weekends with open houses, submitting offers and corresponding with Jeanette, we began to doubt the idea of buying a home. Friends and family reminded us to stay positive, which was not easy. In the attempt to lift our spirits, Jeanette stopped by our apartment one evening, following our 3rd offer, to gift us with a beautiful stone sculpture for our eventual new space. We were so grateful for her faith in us, as well as her consistency and thorough research on our behalf.
With a renewed sense of optimism, we pressed forward and found our first home, with the endorsement of our son, just as Jeanette had intended. In hindsight, the whole process was perfectly aligned - we had put in our due diligence, Jeanette had stayed by our side and the end result was a happy home that we are all thrilled with!
Jeanette's level of expertise, calm demeanor, determined presence and high ethical standards propelled our search and quite literally made the purchase of our first home possible. Without her, we would still be searching. Our family highly recommends Jeanette Cummings as a realtor and experienced professional in the field of real estate (especially in this very competitive Boston market).
Thank you, Jeanette! Our family is exceedingly grateful to you!", Dina Abbondante and Miles Connors, Natick